Volunteering Opportunities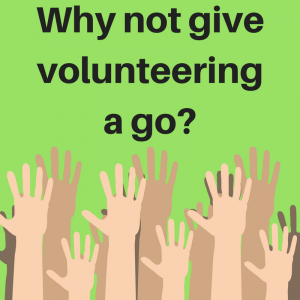 Bassetlaw Action Centre is a Community Resource Agency linking individuals and organisations with help and support. We have a range of volunteering opportunities available across Bassetlaw. Please see the information below or click here to view our leaflet
If you would like more information on any of the opportunities please contact us at:
Address: Bassetlaw Action Centre, Canal Street, Retford, Notts, DN22 6EZ
Tel: 01777 709650
Email: enquiries@actioncentre.org.uk
BASSETLAW ACTION CENTRE – VOLUNTEER OPPORTUNITIES
Volunteer Activities Supporter
We are looking for friendly out-going volunteers to accompany people with long term conditions while they attend an activity group/ sports group of their choice.
Our clients are people who are living with a long term condition and possibly experiencing social isolation.  Travel expenses will be paid.
Our befriending scheme can receive referrals from anyone who is suffering from extreme loneliness.  Befriending is a means to reduce isolation and increase independence.
Clients are placed with a befriender who will call or visit them for one hour a week in their own home and chat to them whilst encouraging them to make positive choices and help them to help themselves.
Note: All Befriending is currently telephone only
We have different roles available for volunteer drivers. Any amount of time you can give to the scheme is very much appreciated. Journeys vary from an hour or so on the car scheme to a full day if driving the minibus and everything in between.
Community Car Scheme Driver – drive your own vehicle
We transport Bassetlaw residents who are unable to access public transport. The scheme is mainly used by registered clients to go shopping, visit friends or attend appointments.
Accessible Minibus and MPV Driver – drive our vehicles
We have our own accessible vehicles which are driven by volunteers.
Clients with mobility issues or who need to travel in a fixed wheelchair can use our accessible MPV to get to appointments, go shopping etc…
Our accessible minibus runs regular day trips with pick ups across Bassetlaw to destinations such as garden centres, markets and seaside towns.
Volunteer Staying Well Programme (SWP) Tutor
SWP Tutors are people with a long term health condition that have seen the benefits from participating in the six week self-management course and want to share their new found skills and knowledge with others. A four day training programme is completed following which the volunteer has two assessments before achieving their passport to practice. SWP Tutors deliver courses throughout Bassetlaw once trained.
Administration opportunities are available across our projects. These roles would normally be based from our Retford office and may include typing, filing, supporting clients with completing forms and other general administration work. (Full training will be provided)
FURTHER INFORMATION
Who can volunteer?
If you enjoy meeting people and helping the local community you are the ideal person to volunteer on one of our schemes. We welcome volunteers from all backgrounds and apply our Equal Opportunities Policy to all volunteers and staff members.
What do I need to be a volunteer?
 Be a good listener
 Have lots of patience and understanding
 Be honest and reliable
 Be prepared to do a small amount of paperwork
For driving roles – Full driving licence with 2 years driving experience. Additional criteria applies when driving the Minibus, ask us for details. For the car scheme you also require your own insurance, tax and MOT.
How much free time do I need to be a volunteer?
Opportunities are available from just a few hours a week.
What is the application process?
We ask all volunteers to complete our application form providing the details of two referees. We will invite you for an informal interview which will include a Disclosure and Barring Service (DBS) check. We will then invite you back for an induction session before you start.
Bassetlaw Action Centre – Volunteer Application Form – Word Version
Bassetlaw Action Centre – Volunteer Application Form – PDF Version
Is there any training I need to do?
All volunteer drivers need to complete Driver Awareness Training (MiDAS). Staying Well Programme Tutors must undertake a training programme to gain their passport to practice. These are provided free of charge.
Other training sessions may be offered from time to time such as First Aid and Dementia Friends sessions.
Can I claim expenses?
Legitimate volunteer expenses are paid in all roles on a monthly basis in line with HMRC guidelines. A small amount of paperwork needs to be submitted on a monthly basis and volunteers are provided with the necessary documents to support this.
Volunteer paperwork (for existing volunteers)
Holiday Request Form  –  please click here
Expenses Claim Form (Car Scheme Driver) – please click here
Expenses Claim Form (Befrienders) – please click here
Other Volunteering Opportunities in Bassetlaw
Find out more about other opportunities from BCVS Involve: http://www.bcvs.org.uk/involve-volunteering/about-bcvs-involve