Car Scheme Plus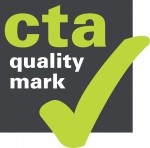 Contact:  Andrew Jee
Bassetlaw Action Centre
Canal Street
Retford
DN22 6EZ
Telephone: 01777 709650
Email: transport@actioncentre.org.uk
Leaflet: To download the Car Scheme Plus leaflet please click here
Membership form: To download the Car Scheme Plus membership form please  click here

Bassetlaw Community Car Scheme Plus
If you want to get out and about but have difficulty using public transport, then Car Scheme Plus could be the answer.
A Peugeot Expert vehicle has been fully adapted for wheelchair users and offers a door to door service for people of all ages.
For an affordable fare you can travel in safety and comfort to make those important appointments, get to work or simply socialize with friends.
The vehicle is able to carry a mobility scooter and up to 3 passengers. It is also fitted with a Turney Seat that comes right out of the car enabling the passenger to sit on and be lifted into the vehicle, this is particularly useful  for people with limited mobility.
Who can use Car Scheme Plus?
People living in Bassetlaw who are registered with Car Scheme Plus through Bassetlaw Action Centre
People who are unable to use public transport due to mobility difficulties
Anyone who does not have access to a local public transport service
What can it be used for?
We can arrange transport for most purposes including shopping; travelling to work; going for a meal; access to local services or support groups; GP appointments; visiting friends or family.
Where can I go?
The service operates in and around the Bassetlaw area, but occasionally can go further afield. Please ask for details.
How do I pay?
Cash payment should be made direct to the driver on completion of the journey. Alternative arrangements for payment by invoice can be made available on request.
How do I join/book a journey?
You must register with Car Scheme Plus at Bassetlaw Action Centre to be eligible to use this service. There is currently a £20 fee to register. We recommend booking early.
What if I have to cancel my journey?
Please contact us as soon as possible. We reserve the right to charge a cancellation/no-show fee.
Car Scheme Plus is a non-profit making service that is available to local residents who are registered to the Car Scheme Plus scheme through Bassetlaw Action Centre, to travel around the Bassetlaw area. Requests will also be considered for travel further afield.
Bassetlaw Action Centre is a charitable organisation and non-profit making. The mileage charge is calculated to cover the costs of fuel, insurance, servicing, training and administration costs.
Please contact us for a quote for your journeys.
Tel: 01777 709 650
Email: carschemeplus@actioncentre.org.uk
Volunteer drivers
We're always looking for more volunteer drivers. If you want to help out in your community and can spare a few hours each month, get in touch. Expenses will be paid and training provided.  See our Volunteering Opportunities page for more information.